---
CONGRATULATIONS ROBERT DEAL!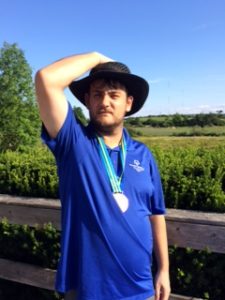 For your Bronze Medal win in Antigonish competing at the 2018 Special Olympics. What an accomplishment! Best of luck for the rest of the season.
---
CURRENT HOURS OF OPERATION
COYOTE HILL GOLF COURSE
8 am Weekdays
7 am Weekends and Holidays
CURRENT RATES:
9 HOLES: $21 – DAILY
18 HOLES: $31 – Weekdays
$36 – Weekends and Holidays
* Rates subject to change without notice
---
UPCOMING EVENTS
Junior Pups Golf starts Monday July 9th and runs until the end of August. The Driving Range will now be CLOSED on Mondays after 2pm for Junior sessions.

Please visit our Junior Pups Page for all camp information.
---
the DEN Take Out
CALL (902) 757-2828 to eat!
---
Hours of Operation
the DEN Take Out
11:30am–7:00pm For The Remainder of 2018
OPEN
AUGUST 18th – 26th
CLOSED
AUGUST: 27th (Mon), 28th (Tues), 29th (Wed), 30th (Thurs)
OPEN
AUGUST: 31st (Fri), SEPTEMBER: 1st (Sat), 2nd (Sun), 3rd (Labour Day Mon)
CLOSED
SEPTEMBER: 4th (Tues), 5th (Wed), 6th (Thurs)
OPEN
SEPTEMBER: 7th (Fri), 8th (Sat), 9th (Sun)
CLOSED
SEPTEMBER: 10th (Mon), 11th (Tues), 12th (Wed), 13th (Thurs)
OPEN
SEPTEMBER: 14th (Fri), 15th (Sat), 16th (Sun)
CLOSING FOR THE SEASON SUNDAY SEPTEMBER 16th
*Hours of Operation may change due to weather conditions please call ahead*
---
Please call 902-757-0157 if you have any questions.
*EVENTS*
Ladies' night
 Wednesdays:
Wednesdays 
at 6pm for any ladies looking to get out in a relaxed and welcoming atmosphere.
Men's Night
Fridays:
Fridays. 
Anyone is welcome to come and join in. Please be here to sign up by 5:45pm for a Shot-gun 6pm start.
OUR COURSE
Coyote Hill is a picturesque par 35, 9 hole course offering fun and relaxation for all golfers. It is situated 20 minutes from Bedford at Newport Corner, 15 kilometers east of Windsor N.S. Rates are very reasonable and waiting time if any, is short.
Coyote Hill Golf Course is ideal for the beginner golfer, while offering challenging holes for the more seasoned player. It covers 6 km. of varying terrain, some flat, some hilly, so be prepared for a good work-out! Situated on the site of a former dairy farm, much of the course offers splendid views from rolling hills of the rural country side.
Power carts are available for rent, and a driving range is available for those wishing to practice their swing.